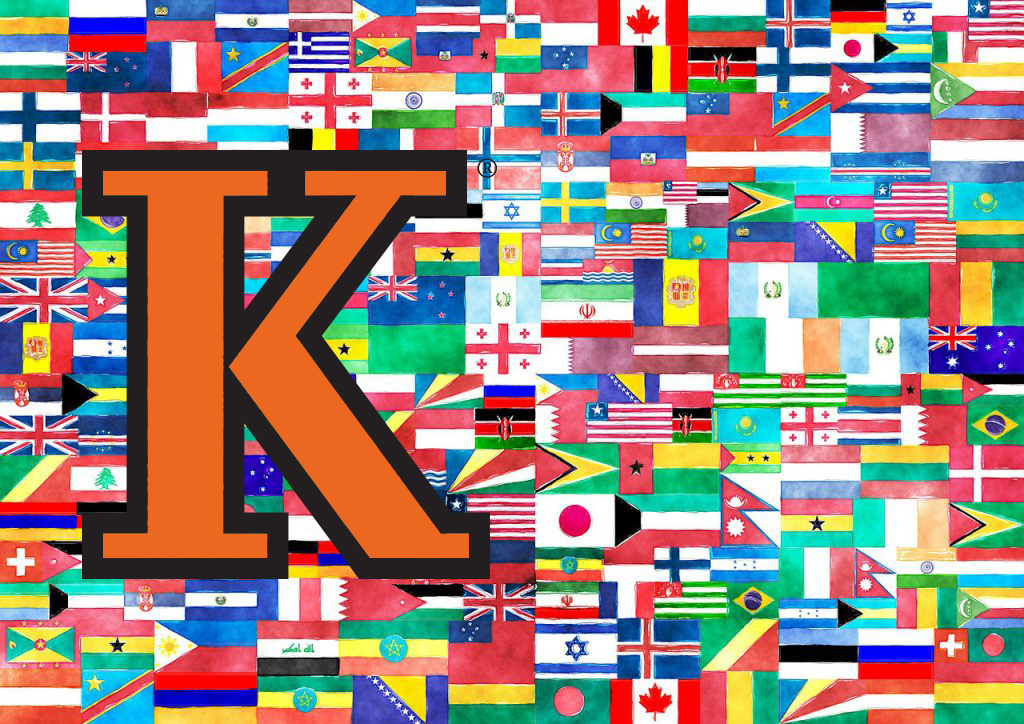 Explore
50+ programs in 26 countries
Varying lengths, academic emphases, & locations.
Explore all K approved programs!
View Study Abroad Programs

Starting with the approved study abroad programs list, review requirements for each program:

Programs Focus
Program Information
Application Information
Credit Transfer
Budget Information

Please note that requirements for each destination may vary.
Meet with a CIP Advisor

After you have researched and narrowed your choices down, schedule an appointment with by emailing a CIP Peer Advisor to discuss the details about your desired program.
Apply
Top Application Tips

Read and follow all instructions completely
Complete your material submissions in black ink.
Many of these are legal documents.

Submit all your material submissions at the same time

Make sure name and student ID number are on all material submissions

Make sure your program name is listed on material submissions

Write clearly and legibly

Submit clean copies of materials

Refer to your program-specific application check sheet
Ask for help before you submit your application.
Hornet Passport – Your Online Application System

What is Hornet Passport?

Hornet Passport is the on-line application system students use to research and apply for study abroad/away programs. Students will use their K credentials (email ID and password) to log into the system. If you encounter any difficulties, please email cip@kzoo.edu

Do not wait until the last minute to start the application process or turn in your application materials! Please DOUBLE-CHECK your application submissions carefully to ensure that ALL of the required items are complete and submit them TOGETHER AND AT THE SAME TIME before or by the application due date.

Note: You are only allowed to apply for one program at a time. If there are more applicants than spaces, you will be notified if you have been endorsed for the program or if you need to transfer your application to a number of programs that have not been filled.
Petition Process

To petition for a program not listed on the study abroad approved programs list, please click the link below, download, and read the requirements.

After you have read all the requirements, contact the CIP to schedule an appointment with Executive Director, Dr. Wiedenhoeft, at cip@kzoo.edu
Frequently Asked Questions

Can I apply to various study abroad programs at once?

No, you must apply for your 1st choice program. If your program of interest happens to be oversubscribed for your application cycle, we will let students know and students who aren't selected will have an opportunity to transfer their application to one of the Open Programs.

Is there a chance I may not get into my first, second, or third choice?

While it is possible, it is highly unlikely. It all depends on which programs happen to be oversubscribed during your application cycle. This changes year to year, so there is no way to know which program will be popular any given year.

Will my K financial aid package apply to study abroad?

Yes!
Prepare
It is imperative that all study abroad students and parents review the following information.
In Country
While on program in your host country, you will be interacting primarily with your K Program Resident Director (RD) or K Partner Program staff. While we encourage K students to communicate with us throughout the study abroad experience, it is important that local staff know how you are feeling and what you're experiencing.
However, if you have questions or concerns about finances, K-Unit credit equivalencies, and/or anything you don't believe you can/should resolve with local program staff, please communicate with your respective CIP program coordinator.
Study Abroad Handbook