Professional Staff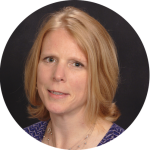 Dr. Margaret Wiedenhoeft
pronouns: she/her/hers
Executive Director
email for appt: margaret.wiedenhoeft@kzoo.edu
Roles, Responsibilities, & Bio

Kalamazoo-sponsored programs in Germany (Erlangen), Kenya, Sénégal & Thailand
Faculty-led study abroad programs
Institutional Partnership Development
CIP policies and procedures
Risk management and safety
Study abroad grade reports

Dr. Wiedenhoeft holds a BA in International Studies from Emory University, an MBA in International Business from Western Michigan University, and a Ph.D from Western Michigan University. Margaret has been at K for more than 20 years and at one time or another has performed just about every job there is to do in the CIP. Currently she coordinates the Kalamazoo study abroad programs in Erlangen, Caceres, Nairobi and Dakar, and also works with faculty interested in developing short-term courses abroad. Margaret's interest and passion for international education began with her experience living, working and studying in Berlin, Germany for four years. Professional interests include promoting non-traditional study abroad sites, short-term study abroad programming, international service learning projects, and conducting research about the impact and experience of study abroad on U.S. college students.

---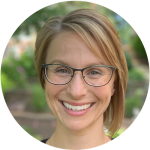 Alayna Lewis, MPA
pronouns: she/her/hers
Associate Director for International Students
& Study Abroad in the Americas
Make an appointment with Alayna
alayna.lewis@kzoo.edu
Roles, Responsibilities, & Bio

International student orientation and activities
F-1 and J-1 Visa regulations
Study abroad programs in Mexico, Central America, South America and the Caribbean

Alayna holds a BA in Spanish and Political Science as well as an undergraduate certificate in Latin American & Caribbean Studies from Michigan State University and an MPA in International Development Studies from Cornell University. Her passion for study abroad came from a trip to Spain while she was in high school and her own undergraduate experience studying abroad in Mexico. Alayna enjoys learning about different cultures and looks forward to working with all of the international students at K.
---
Asia Bennett, M.A.
pronouns: she/her/hers
Assistant Director and Exchange Student Advisor
Make an appointment with Asia
asia.bennett@kzoo.edu
Roles, Responsibilities, & Bio

Advisor for study abroad programs in: Australia, England, France, Germany (Lüneburg), Greece, Hungary, Israel, Italy, Northern Ireland, New Zealand, and Scotland
J-1 Visa regulations
International student orientation and activities

Asia holds a BS in Business Administration and an MA in Higher Education Administration, both from Central Michigan University. Asia studied abroad in Greece, Australia, the Dominican Republic, and England. She enjoys connecting with people and is dedicated to being a valuable resource to both international and domestic students.
---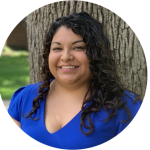 Lizbeth Mendoza Pineda, M.A.
pronouns: she/her/hers
Assistant Director
Make an appointment with Lizbeth
lizbeth.pineda@kzoo.edu
Roles, Responsibilities, & Bio

Advisor for study abroad programs in: Japan, China, Taiwan, Hong Kong, South Korea, and Cuba
Oversee HILL grant travel logistics and budget reconciliation
Coordination of the Sherbin Fellowship
Logistical support for faculty-led program

Lizbeth graduated from Kalamazoo College with a BA in Mathematics in 2016 College and has an MA in Higher Education and Student Affairs from Western Michigan University. She worked supporting international students at K for 5 years and is looking forward to working on a different area of international education.
---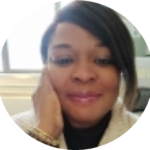 Abosede Odukoya, M.A.
pronouns: she/her/hers
Study Abroad & International Student Advisor
Abosede.Odukoya@kzoo.edu

Roles, Responsibilities, & Bio

Advisor for study abroad programs in: Brazil, Colombia, & Jordan
F/J student Coordinator and Advisor
International student orientation and activities

Abosede holds a Bachelor of Arts in Business Management from University of Sunderland United Kingdom and a Master of Arts in Educational Leadership and Administration from Western Michigan University. Before joining the CIP, Abosede has worked as an English as a Second Language teacher and a Business Development Manager for schools in Nigeria and Malaysia. She is passionate about students' success and creation/ implementation of strategies that promote inclusive culture in educational settings. She loves cooking, dancing, traveling and listening to music. She looks forward to working with both domestic and International students.
---
Dr. Sally Read
pronouns: she/her/hers
Operations Manager
sally.read@kzoo.edu
Roles, Responsibilities, & Bio

Student stipends and scholarships
Passport application process and funding
Visa applications and health insurance for study abroad
Program Coordinator for Domestic Study Away programs: Newberry Seminar, New York Arts, Oakridge Science Semester, The Philadelphia Center, & The Washington Center

Dr. Read graduated from Kalamazoo College in 2008 with a degree in Psychology, and participated in the study abroad program in Cáceres, Spain. She earned her PhD in Curriculum, Instruction, and Teacher Education from Michigan State University. Before joining the CIP, she spent time as the Head of School for a small independent school, and as a professor of Educational Psychology. Her professional interests include experiential education, issues of educational in/equity, and supporting students' social-emotional wellbeing.
---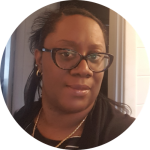 NaShera Sutton, BBA
pronouns: she/her/hers
Operations Coordinator
nashera.sutton@kzoo.edu
Roles, Responsibilities, & Bio

Maintains CIP website
Maintains Hornet Passport online application system
Designs print and electronic materials, presentations and online orientations
Operations and program support of orientation, reintegration, and ICRP programs

NaShera has a BBA from Western Michigan University and an Associate's Degree from Kalamazoo Valley Community College. She brings an array of great organizational skills to K. Born in Detroit, NaShera enjoys cooking a variety of dishes, traveling, and she has a passion for the sport of fencing. She is interested in learning new languages.
---
Student Staff
Peer Advisors (PAs)
Shahriar Akhavan Tafti
Lead Peer Advisor
Hi there! I'm Shahriar, an adventurous soul who's all about learning and making genuine connections. My journey started in Iran, took me to Dubai, and finally landed me here in Kalamazoo! I'm a Computer Science major with a splash of Neuroscience and a pinch of German and Psychology on the side. Outside the Hornet Hub, you can find me playing volleyball, having tea-fueled discussions about consciousness, or leading calming meditation sessions. I'm passionate about activism, community building, global exploration, and making a positive impact. I'm so thrilled to be a Peer Advisor for the third and final year, ready to assist you in creating unforgettable experiences abroad or away!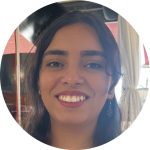 Silvia Gaete Lagos
Hi everyone! I'm Silvia. I'm from Chile and currently a Junior majoring in Political Science and minoring in Theatre. I studied abroad in England and Costa Rica during High School. In my free time I like going to parks, singing, acting, and volunteering in downtown Kalamazoo. If you have questions about study abroad, don't hesitate to reach out! Let's hang out, grab some coffee, and chat about opportunities abroad!
Megan Walczak
Hey everyone! My name is Megan Walczak and I'm a senior double majoring in Psychology and French with a concentration in Community & Global Health. I did a long-term study abroad program in Lyon, France and absolutely loved it! I enjoy spending time with my friends, singing, and staying busy! I would love to talk with you to help answer any questions regarding study abroad. I am so fortunate for my experience and would really enjoy assisting you to have an amazing experience as well! Set up an appointment with me, I'd love to chat!
---
International Student Peer Mentor
Huin Lee
My name is Huin and I am a Junior from South Korea. I was originally born and raised in Sydney, Australia but I had the chance to live and explore other countries like Korea, India and Nepal as well. I am a Biology major with a minor in Studio Arts. I love traveling, photography, and watching classic short films. I also appreciate a wide range of music genres, with my favorite artists being Bruno Major, indigo la End and Daniel Caesar. I hope to share my experience at K with everyone and get to know more people on campus as well!
---
International Student Services Intern
Hyunwoo Kim
Hello, my name is Hyunwoo Kim and I am from Seoul, South Korea. I am a senior majoring in Business. I am a big fan of soccer; I enjoy both watching and playing it. Coming into the states for school was definitely a big change in my life and also a big chance of personal growth. I can't wait to share my experience and assist you working for the Center for International Programs!
---
CIP Front Desk Assistant
Hello! My name is Robin Kaneko (Dudd) and I am from Three Rivers, Michigan. I am a senior double-majoring in Religion and East Asian Studies—with a concentration in Women, Gender, and Sexuality. My junior year of college, I had the opportunity to study abroad at Waseda University, Tokyo and intern for the Nabekura Kogen Mori-no Ie in Iiyama, Nagano. In my free time, I can either be found drawing, playing some kind of board/video game, or else (trail) running! 😄