Professional Staff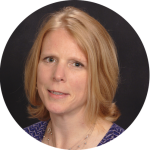 Dr. Margaret Wiedenhoeft
pronouns: she/her/hers
Executive Director
email for appt: margaret.wiedenhoeft@kzoo.edu
Roles, Responsibilities, & Bio

• Kalamazoo-sponsored programs in Germany (Erlangen), Kenya, Sénégal and Spain (Cáceres), & India (Mussoorie)
• Faculty-led study abroad programs
• Institutional Partnership Development
• CIP policies and procedures
• Risk management and safety
• Study abroad grade reports

Dr. Wiedenhoeft holds a BA in International Studies from Emory University, an MBA in International Business from Western Michigan University, and a Ph.D from Western Michigan University. Margaret has been at K for more than 20 years and at one time or another has performed just about every job there is to do in the CIP. Currently she coordinates the Kalamazoo study abroad programs in Erlangen, Caceres, Nairobi and Dakar, and also works with faculty interested in developing short-term courses abroad. Margaret's interest and passion for international education began with her experience living, working and studying in Berlin, Germany for four years. Professional interests include promoting non-traditional study abroad sites, short-term study abroad programming, international service learning projects, and conducting research about the impact and experience of study abroad on U.S. college students.

---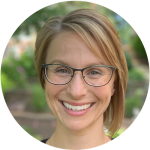 Alayna Lewis, MPA
pronouns: she/her/hers
Associate Director for International Students
& Study Abroad in the Americas
Make an appointment with Alayna
alayna.lewis@kzoo.edu
Roles, Responsibilities, & Bio

• International student orientation and activities
• F-1 and J-1 Visa regulations
• Study abroad programs in Mexico, Central America, South America and the Caribbean

Alayna holds a BA in Spanish and Political Science as well as an undergraduate certificate in Latin American & Caribbean Studies from Michigan State University and an MPA in International Development Studies from Cornell University. Her passion for study abroad came from a trip to Spain while she was in high school and her own undergraduate experience studying abroad in Mexico. Alayna enjoys learning about different cultures and looks forward to working with all of the international students at K.
---
Tony Nelson, M.A.
pronouns: he/him/his
Assistant Director of Student Engagement
Book a meeting with Tony
tony.nelson@kzoo.edu
Roles, Responsibilities, & Bio

• Student Scholarships
• Student Support, Advising, Orientation, & Reintegration
• Peer Advisor Team Coordinator/Supervisor
• Program Coordinator for: Colombia, Brazil, Japan, Jordan, China, Hong Kong, Thailand, South Korea, and Cuba.

Tony has worked as a study abroad program director, community organizer, professor, and human rights educator and has studied abroad in Mexico (2003), Costa Rica (2002), and China (2001). He holds a BA in Communications from Grand Valley State University and an MA in Communication and Rhetorical Studies from Syracuse University. Before coming to K College, he spent 8 years running the AUSM Mexico study abroad program for the Autonomous University of Social Movements. He has accompanied Mexican activists on dozens of university speaking tours across the US, providing consecutive Spanish-English interpretation. His areas of interest include immigrant rights, political economy, social movements, ethical international education, and Latin American politics.
---
Asia Bennett, M.A.
pronouns: she/her/hers
Assistant Director and Exchange Student Advisor
Make an appointment with Asia
asia.bennett@kzoo.edu
Roles, Responsibilities, & Bio

• Advisor for study abroad programs in: Australia, England, France, Germany (Lüneburg), Greece, Hungary, Israel, Italy, Northern Ireland, New Zealand, and Scotland
• J-1 Visa regulations
• International student orientation and activities

Asia holds a BS in Business Administration and an MA in Higher Education Administration, both from Central Michigan University. Asia studied abroad in Greece, Australia, the Dominican Republic, and England. She enjoys connecting with people and is dedicated to being a valuable resource to both international and domestic students.
---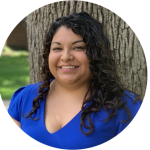 Lizbeth Mendoza Pineda, M.A.
pronouns: she/her/hers
HILL Staff Administrator / Faculty Travel Seminar Coordinator
Make an appointment with Lizbeth
lizbeth.pineda@kzoo.edu
Roles, Responsibilities, & Bio

• Oversee HILL grant travel logistics and budget reconciliation
• Sherbin fellowship development
• Logistical support for faculty/staff travel seminars
• Faculty-led off-campus travel

Lizbeth graduated from Kalamazoo College with a BA in Mathematics in 2016 College and has an MA in Higher Education and Student Affairs from Western Michigan University. She worked supporting international students at K for 5 years and is looking forward to working on a different area of international education.
---
Dr. Sally Read
pronouns: she/her/hers
Operations Manager
sally.read@kzoo.edu
Roles, Responsibilities, & Bio

• Student stipends and scholarships
• Passport application process and funding
• Visa applications and health insurance for study abroad
• Program Coordinator for Domestic Study Away programs: Newberry Seminar, New York Arts, Oakridge Science Semester, The Philadelphia Center, & The Washington Center

Dr. Read graduated from Kalamazoo College in 2008 with a degree in Psychology, and participated in the study abroad program in Cáceres, Spain. She earned her PhD in Curriculum, Instruction, and Teacher Education from Michigan State University. Before joining the CIP, she spent time as the Head of School for a small independent school, and as a professor of Educational Psychology. Her professional interests include experiential education, issues of educational in/equity, and supporting students' social-emotional wellbeing.
---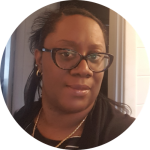 NaShera Sutton, BBA
pronouns: she/her/hers
Operations Assistant
nashera.sutton@kzoo.edu
Roles, Responsibilities, & Bio

NaShera has a BBA from Western Michigan University and an Associate's Degree from Kalamazoo Valley Community College. She brings an array of great organizational skills to K. Born in Detroit, NaShera enjoys cooking a variety of dishes, traveling, and she has a passion for the sport of fencing. She is interested in learning new languages.

• Maintains CIP website
• Maintains Hornet Passport online application system
• Designs print and electronic materials, presentations and online orientations
• Operations and program support of orientation, reintegration, and ICRP programs
---
Alexandra Davis
pronouns: she/her/hers
Post-Baccalaureate Fellow
alexandra.davis@kzoo.edu
Roles, Responsibilities, & Bio

Assists planning of International Student orientation and activities
Coordinates Host Family Program for international students
Updates CIP materials and resources
Collaborates with Peer Mentors, Peer Advisors, and CCPD

Alex graduated from Kalamazoo College in 2021 with a degree in Biology and Studio Art. She is from West Bloomfield, MI. As a student, she was a peer leader, worked at Anderson Athletic Center, and was captain of K Cheer. She enjoys trying new restaurants and finding new hiking trails in the Kalamazoo area. Alex looks forward to working and connecting with international students.
---
Sarah Whitfield
pronouns: she/they
Receptionist and Coordinator
sarah.whitfield@kzoo.edu
Roles, Responsibilities, & Bio

Maintains the Hornet Hub and the atmosphere of CIP spaces
Answers or directs general questions, comments, concerns, excitements, etc
Provides support for office staff and students

Sarah holds a BA in Psychology and English from Kalamazoo College ('20). During her time at K, she worked as a barista in the Book Club and as an Interfaith Intern through ORSL. With a drive to help, she is always looking for something more to be doing and is eager to lend a hand with a project, even if that means taking a look at your study abroad essays before you submit them! When Sarah is not in the office, they are often hiking and looking for birds, writing and looking for metaphors, or drinking coffee and listening for inspiration and connection.
---
Student Staff
Peer Advisors (PAs)
Lamphuong Le
Hi! My name is Lamphuong Le and I am an international student from Vietnam. I am a Junior with double majors in Anthropology/Sociology and Economics at Kalamazoo College. I did a domestic Study Away program with The Washington Center my first quarter in my Junior year where I was a legal intern for a DC-based immigration law firm. I love painting watercolor and embroidering in my free time even though I'm still not very good at it xD. I would love to talk to you about my experience with study away or help you answer any questions you have regarding study away or abroad!
Shahriar Akhavan Tafti
Hi there, I'm Shahriar, an international junior studying majoring in CS and minoring in psychology and German. I grew up in Iran, then studied abroad in UAE for high school.
Visit us at the hornet hub to set you up to go abroad and away!
Tariq Williams
Hi everyone, I'm Tariq Williams and I'm an international student from the island of Jamaica. I am a Senior double majoring in Mathematics and Economics. Despite already being on study abroad from Jamaica I was given the life changing opportunity of studying in South Korea during my junior year. In my free time, I love to make music, play chess and sleep for the sake of sleeping. My door is always open for any questions you might have.
---
International Student Peer Mentor
Hi there! My name is Amalia. I am a sophomore from Zimbabwe who intends to major in chemistry (planning to go into either chemical or biomedical engineering post undergrad – not sure which I prefer yet). During my free time I enjoy hanging out with friends, watching movies, reading novels and on a good day you might catch me doing some beadwork/adding to my earring collection or just being spontaneous. As the international students peer mentor, I am excited to get to know you all!
---
CIP Front Desk Assistant
Hello! My name is Robin Kaneko (Dudd) and I am from Three Rivers, Michigan. I am a senior double-majoring in Religion and East Asian Studies—with a concentration in Women, Gender, and Sexuality. My junior year of college, I had the opportunity to study abroad at Waseda University, Tokyo and intern for the Nabekura Kogen Mori-no Ie in Iiyama, Nagano. In my free time, I can either be found drawing, playing some kind of board/video game, or else (trail) running! 😄