Here is a list of upcoming events sponsored by the CIP.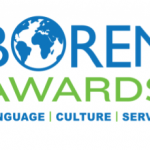 Boren representative Kyle Cox will be on campus to discuss details and give tips about how to prepare an outstanding Boren Scholarship application that awards students up to $25,000 for programs with intensive language component and are for 25+ weeks.
Kathie Yeckley, Assistant Director of Financial Aid,  will walk students through and interactive presentation showing them how to estimate their K bill for an upcoming study abroad/away program. CIP staff will also be present to explain funding that the CIP has for additional costs outside of the K bill.
Zoom link: https:/kzoo-edu.zoom.us/j/84874775839
On Thursday, November 4, the Associated Colleges of the Midwest and the Newberry Library will host a virtual sessions for anyone interested in the Newberry Seminar in Chicago.
The ACM Newberry Seminar: Research in the Humanities offers students the opportunity to conduct independent research at a premier humanities library while spending a semester in the dynamic city of Chicago. The Fall 2022 Newberry Seminar theme is Food for Thought: Cooking, Eating, and Drinking in Chicago and will be led by Professors Laurie Finke and Rosemary O'Neill from Kenyon College.
Please join this virtual session to learn more about this extraordinary library and program from Newberry Library staff, Professors Finke and O'Neill, and ACM staff. This virtual session is open to any students, faculty, and staff who are interested in learning more about the program.
Please click here to register for the general info session
Please visit ACM.edu/Newberry for more information about the Newberry Seminar.
Visit cip.kzoo.edu/study-away/ for more information about Study Away programs through Kalamazoo College.