The University Partner Exchange Program (UPEP) of Kalamazoo College was created to provide an academic and cultural exchange for visiting international students selected in cooperation with the College's worldwide university partners. This one-year exchange program is designed to encourage and facilitate an intensive immersion into all aspects of residential campus life at a small U.S. college of the liberal arts and sciences. The Center for International Programs (CIP) coordinates the UPEP, serves as the primary campus resource for its participants, and coordinates activities and excursions to encourage an immersive experience.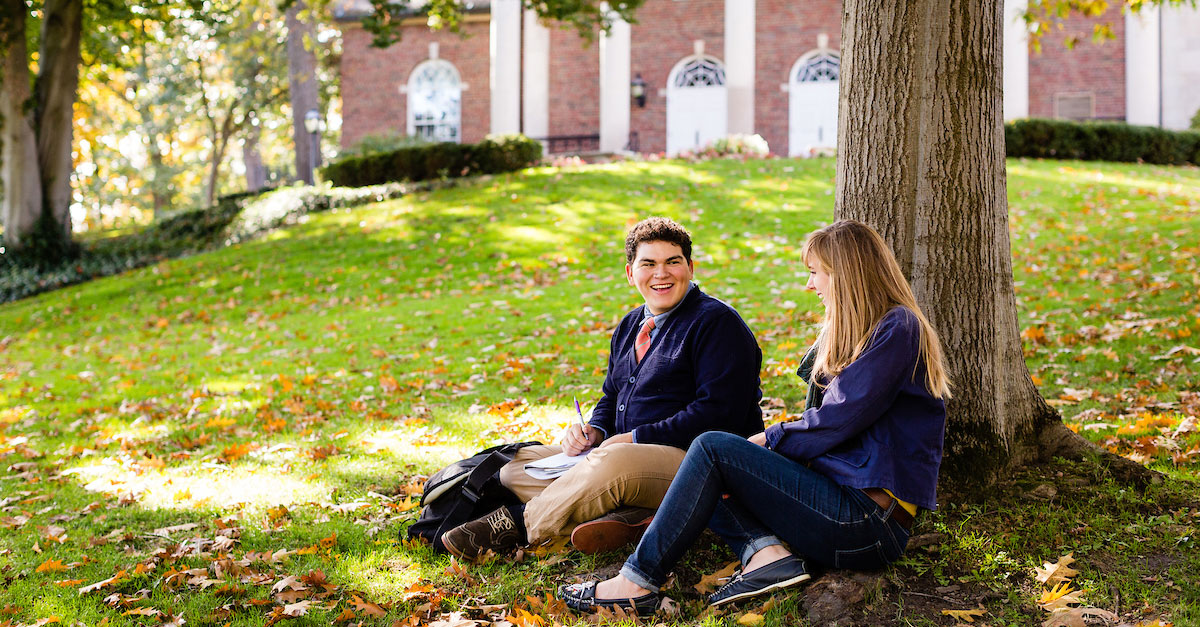 immersive
liberal arts
education
Academics
Kalamazoo College has a small, close-knit campus community with opportunities to develop mentoring relationships with faculty. You also have the option to explore a wide variety of courses in numerous disciplines.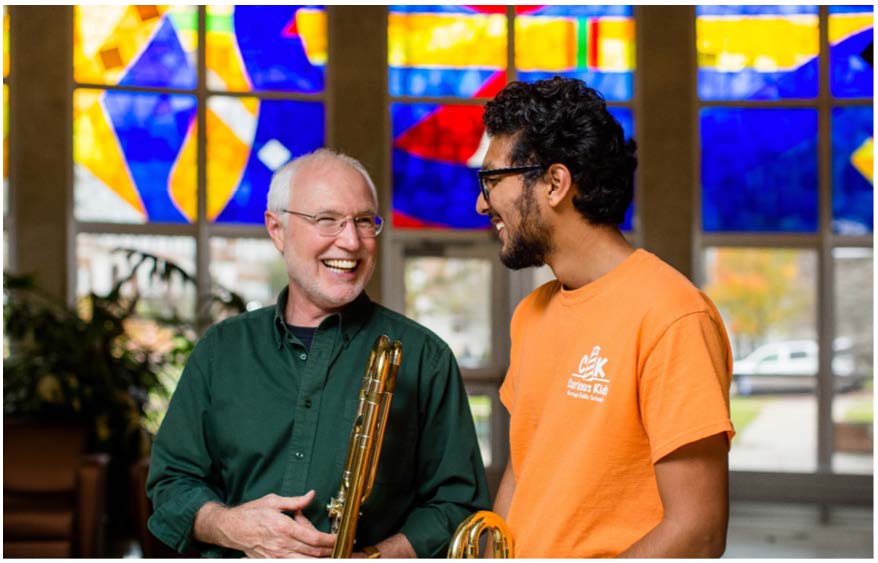 Popular Classes for Visiting International Students
LANG 121 Speak & Listen: 5 Minutes in America
LANG 131 Lost in Translation
LANG 210 Foreign Lang Teaching Methods I
LANG 211 Foreign Lang Teaching Methods Il
---
Teaching Assistant
Visiting International students (VIs) who are fluent in the following languages — French, German, Japanese, Mandarin, Spanish — are eligible to become Teaching Assistants at Kalamazoo College. Some Fellowships require Teaching Assistant (TA) duties and enrollment in Foreign Languages Teaching Methods course. As a TA you will gain experience while leading language labs, receiving training and support from professors.
Study Areas
Shape your own path in the liberal arts and sciences with K's innovative and integrated approach to academics. Students can customize their experiences for a personalized approach to their college education. There's no need to follow a prescribed list of general education requirements with our open curriculum.
Humanities and Art
Art and Art History
Music
Theatre Arts
English
History
Philosophy
Religion
Natural Sciences & Mathematics
Biology
Chemistry
Computer Science
Mathematics
Physics
Language and Literature
Chinese
Classics
French and Francophone Studies
German Studies
Japanese
Spanish Language and Literature
Visit kzoo.edu/academics for 30+ more study areas at Kalamazoo College. All courses are conducted in English (except language courses) and are available to exchange students provided they meet the prerequisites – except for first-year seminars, sophomore seminars, and senior seminars.
Interdisciplinary
Woman, Gender, and Sexuality
Film and Media Studies
African Studies
East Asian Studies
Environmental Studies
Community and Global Health
Critical Ethics Studies
Social Sciences
Anthropology and Sociology
Economics and Business
Political Science
Psychology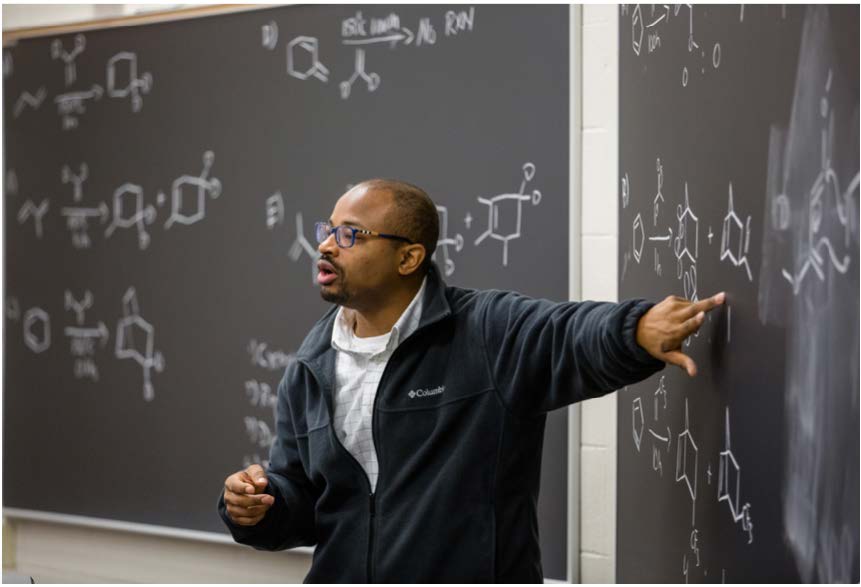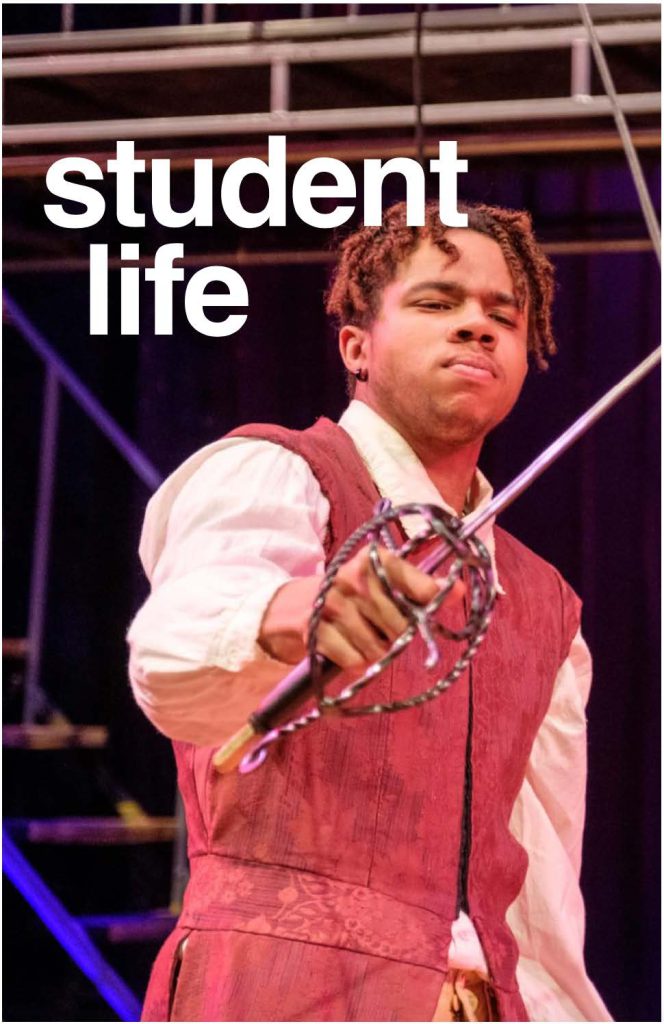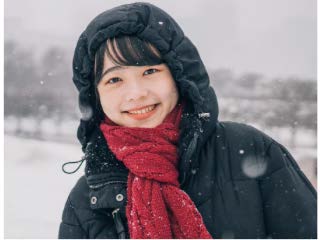 My year at Kalamazoo College was such a unique experience. I loved the closely knit community at K because it really helped me form valuable relationships with students and professors from so many different places in the world. Al my professors called me by my name and always answered questions I had after class. Overall, my time at K was wonderful!
Chisato Matsuoka, Waseda University
Student Life
The Kalamazoo College Office of Student Activities (OSA) creates an enjoyable campus experience for students. There are countless events and activities throughout the year. In the Fall, we have activities like K Fest where you can explore the 70+ student organizations on campus. Despite the cold, during the Winter Quarter, we have several highlights such as World Night and our student favorite, Monte Carlo. For the Spring, we have so many more outdoor activities to celebrate the good weather!
---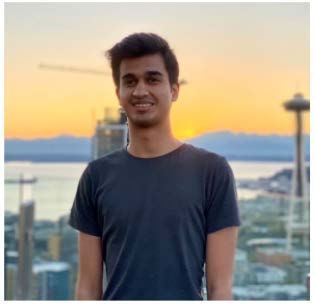 My first year at Kalamazoo College has been phenomenal. I have been able to take part in many different student organizations that have allowed me to interact closely with the student body coming from diverse backgrounds. Specifically groups like the International Student Organization. We are always happy to have Visiting International students.
Usaid Bin Shafqat, International Student Organization member

---
70+ Student organizations to explore
Join groups like…
International Student Organization
Chess Club
Ecology & Conservation
Latin Student Organization
Asian Pacific Islanders
Cirque du K (circus arts)
Black Student Organization
Athletic Leadership Council
K-Rock
Kalamazoo Dance Team
Fencing Club
Red Cross Club
Acapella
Religious and Spiritual Life Young Men of Color
K Philosophy Club
K Cheer
Arab Student Organization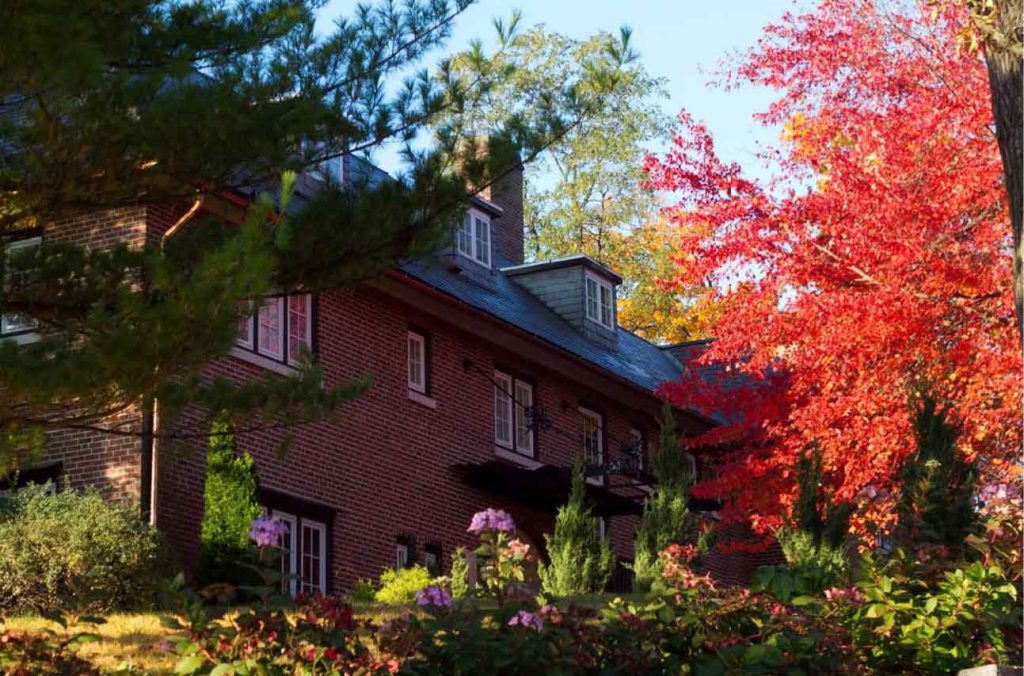 #1 most beautiful campus in Michigan
– Time+Leisure Magazine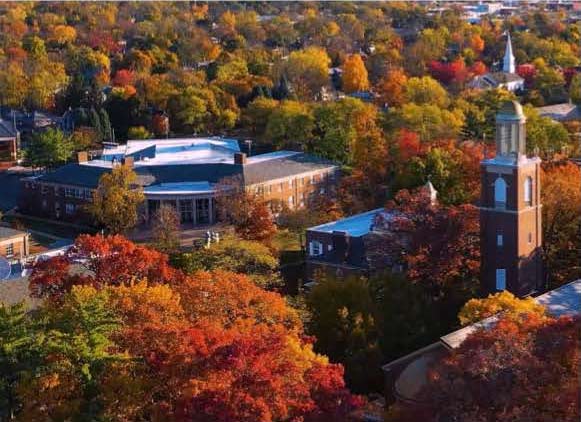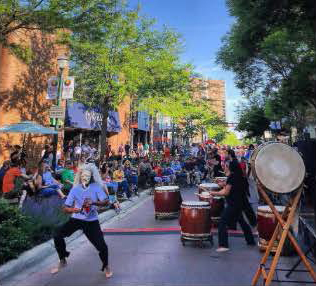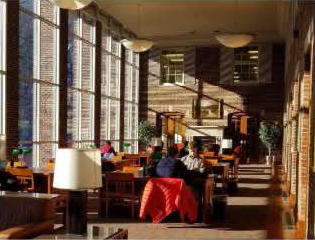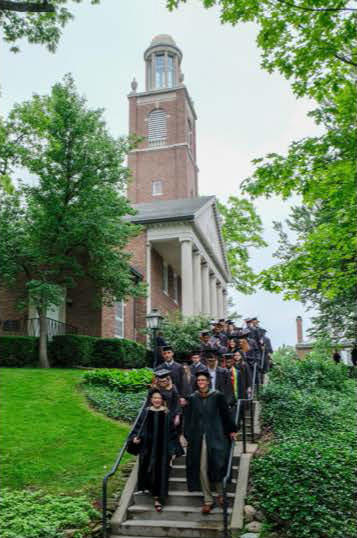 Campus and Surroundings
Nothing beats a small city for combing location, educational opportunities and a sense of a close-knit home. The Kalamazoo-Portage metropolitan area offers exactly that.
In Kalamazoo, you…
Travel
Kalamazoo is only a few hours away from major cities like Chicago and Detroit. the local airport and Amtrak train station make traveling even easier for you. the CIP often hosts organized trips for international students to these cities and local areas as well.
Are entertained
Along with the many student activities hosted by the college, you will have the opportunity to participate in other local activities and festivals ranging from professional sports to museum and art exhibitions. There is so much the city has to offer.
Explore
Explore culture, nature or even big cities. Our location offers all three to the fullest.
Visit kzoo.edu/about/location for more information about what is available to you in Kalamazoo.
Try a 360 degree virtual tour of campus at kzoo.edu/tour
Accommodation & support
The Center for International Programs coordinates activities and excursions throughout the year to encourage an immersive experience. Support is provided in different forms depending on your needs and the CIP works hard to ensure you have the best year possible at Kalamazoo College.
Orientation
Airport pickup upon arrival
Meet other incoming students
Attend information sessions regarding health and safety, culture, academics, visa regulations and more
Trip to Lake Michigan beach
Sponsored Activities
Welcome and farewell dinner
Host family program
Trip to Chicago
Activities throughout the Kalamazoo area
Movie and game nights
Housing
You are guaranteed on-campus housing. Visiting international students are often paired with a domestic student in a double room for housing. Join the closely-knit community and make life long friends with this experience.
Campus Facilities
Three dining options
Library
Student health and fitness center
Indoor swimming pool
For more information visit kzoo.edu/about/campus
---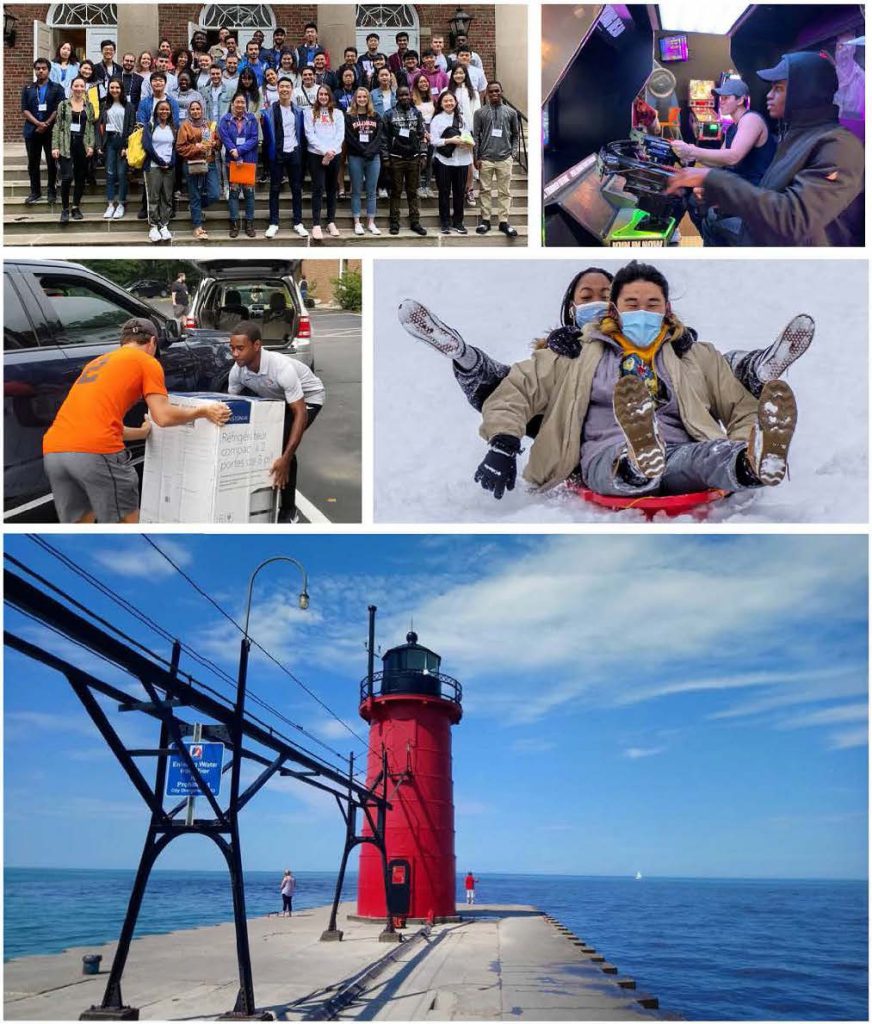 At no ivy institution are the students so deeply engaged, so broadly prepared, or so heavily invested in a sense of community as at Kalamazoo College. In short, no ivy school is likely to have as much impact on a youth's development.
– Colleges That Change Lives
Kalamazoo College Partner Institutions
Please select your respective institution below to apply and learn more about specific fellowship requirements and allowances, program dates, financial matters, and more!